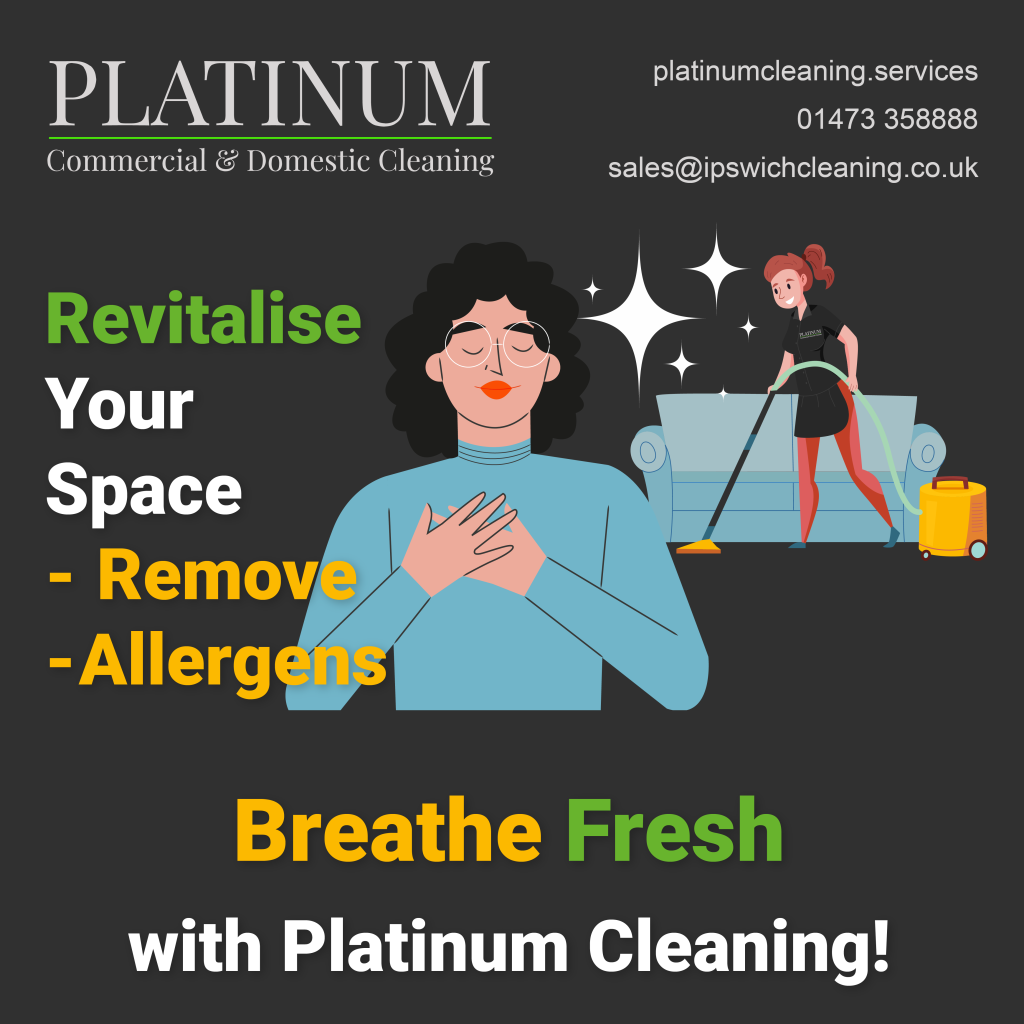 Remove Allergens – Breathe Fresh!
Take a deep breath of freshness! 🌬️✨ Vacuuming isn't just about tidying up your space; it's about creating a healthier environment too.
Did you know that regular vacuuming can remove allergens, dust mites, and pet dander from your carpets, improving indoor air quality? 🧹💨 
Let Platinum Cleaning unleash the power of thorough vacuuming, ensuring every corner of your space is refreshed and revitalised. Experience the difference that clean air can make.
Contact us today for a breath of fresh air! 🌟🏡 https://platinumcleaning.services/contact/
#PlatinumCleaning #FreshAir #ImprovedIndoorAirQuality #ThoroughVacuuming #HealthyLiving #Allergens #Hayfever #Ipswich #IpswichBusinesses #IpswichCleaning #HomeCleaning #CommercialCleaning #OfficeCleaning