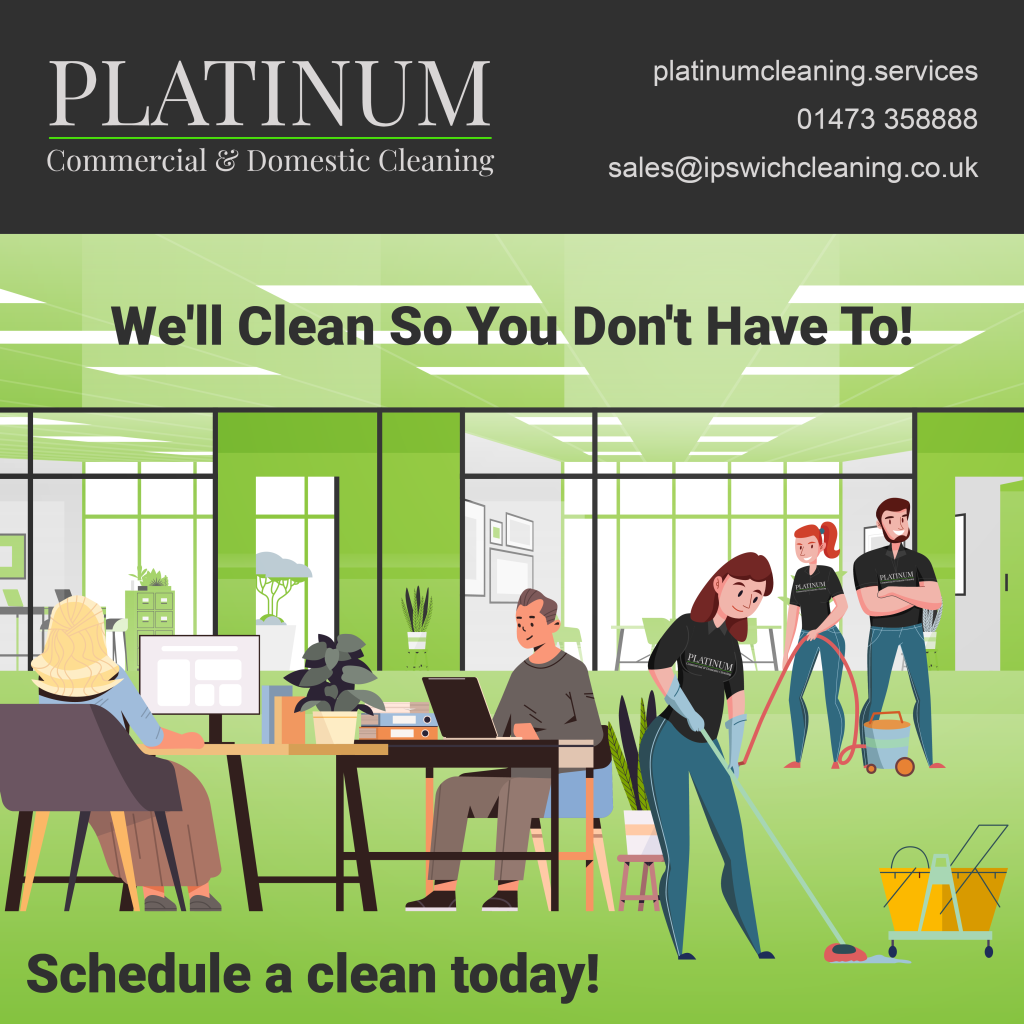 Get Back to What Matters Most and Let Us Do the Dirty Work! 🧼💪 
Our team at Platinum Cleaning takes pride in providing reliable and professional cleaning services for residential and commercial spaces alike. 
Whether you're a busy professional, a parent with young children, or a business owner looking to create a clean and welcoming environment for your customers and employees, we've got you covered.
Contact us today to learn more about our services and schedule your cleaning appointment.
#PlatinumCleaning #ProfessionalCleaning #Ipswich #Cleaning #Services #OfficeCleaning #StressFreeWork #ReliableService #BetterFocus #WhatMattersMost