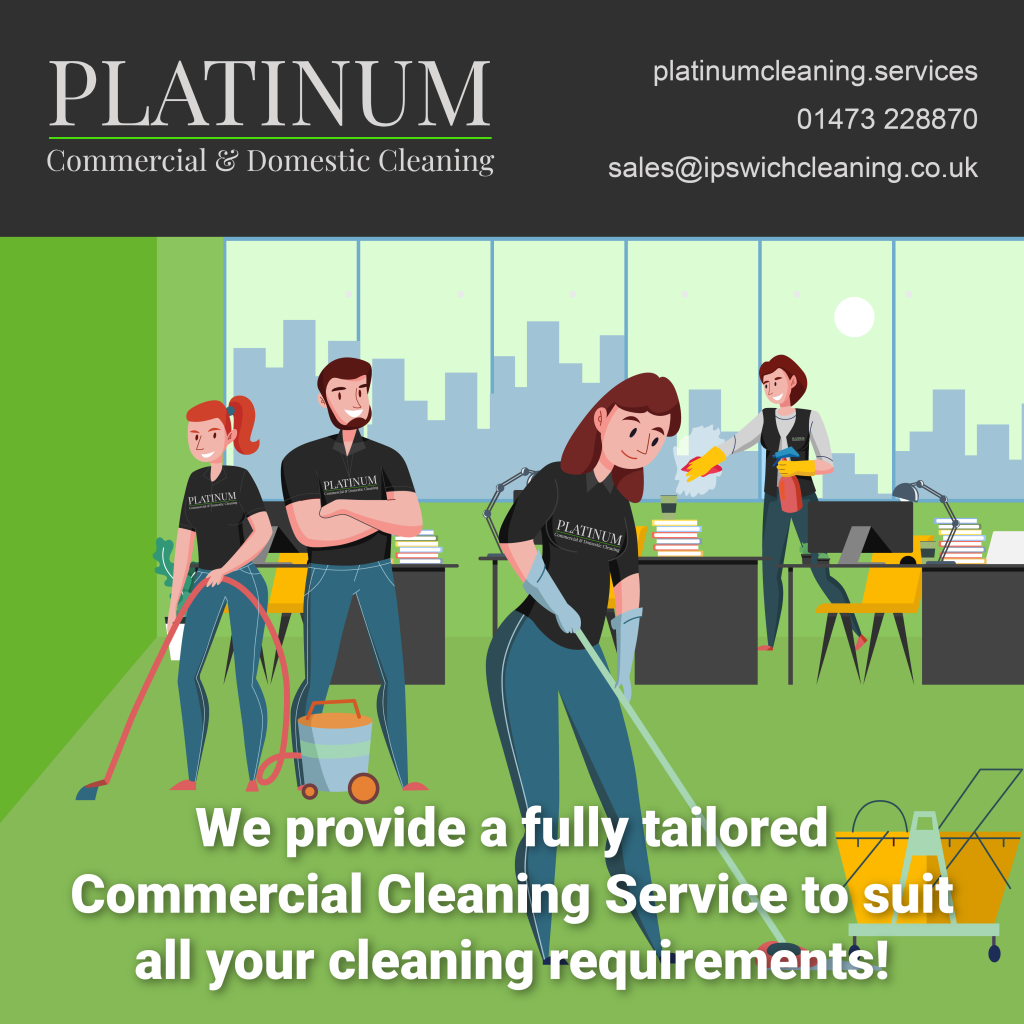 Bring Platinum Cleaning Service into your office!
Knuckled down with work? No time to clean your office? ⏰
Then you need our Commercial Cleaning Service. We will come to you and give your office the spring clean it is in desperate need of!
We offer a range of services that will brighten up your working environment, book in now to avoid any disappointment.
Visit our website, call 01473 228870 or email us at sales@ipswichcleaning.co.uk to book your first clean!