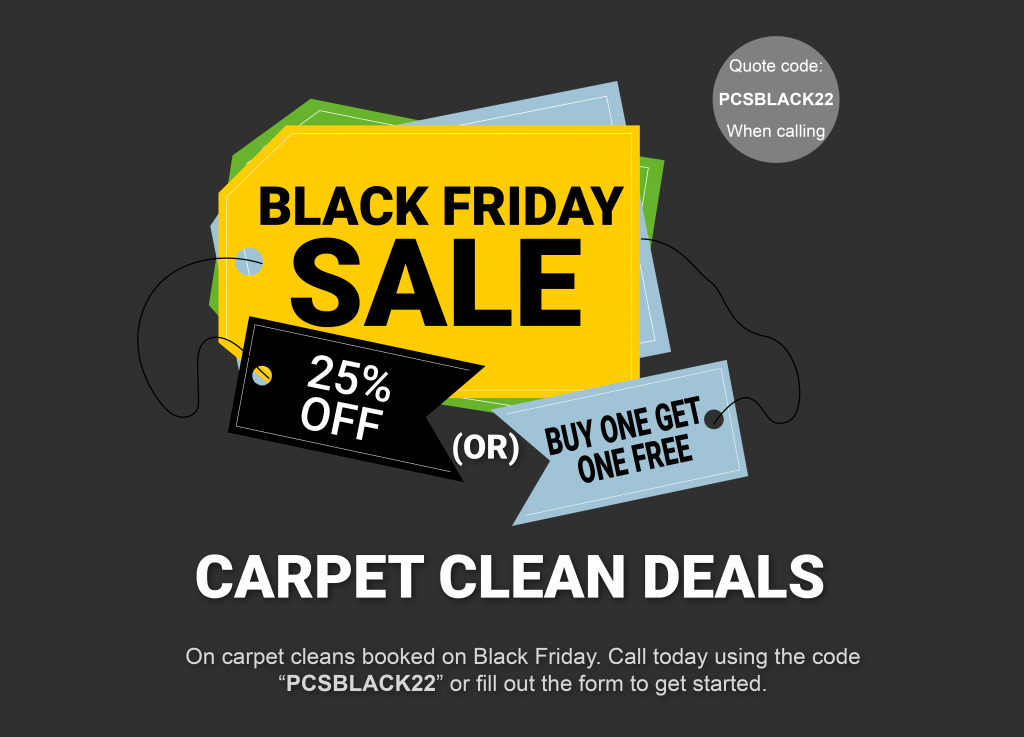 For Black Friday, we have a special offer on our carpet cleaning deals. All carpet cleans booked on Black Friday (25th November 2022) can claim either a 25% off their carpet clean, or a buy one get one free offer for a carpet clean.
Use the code "PCSBLACK22" on your enquiry, or fill out the form below to book your carpet cleaning!
We offer a range of services, and our carpet cleaning service is no exception. Commercial or domestic, our expertise will ensure that "like-new" feel on your carpets.
Call 01473 228870 or email us at sales@ipswichcleaning.co.uk to book your first clean!