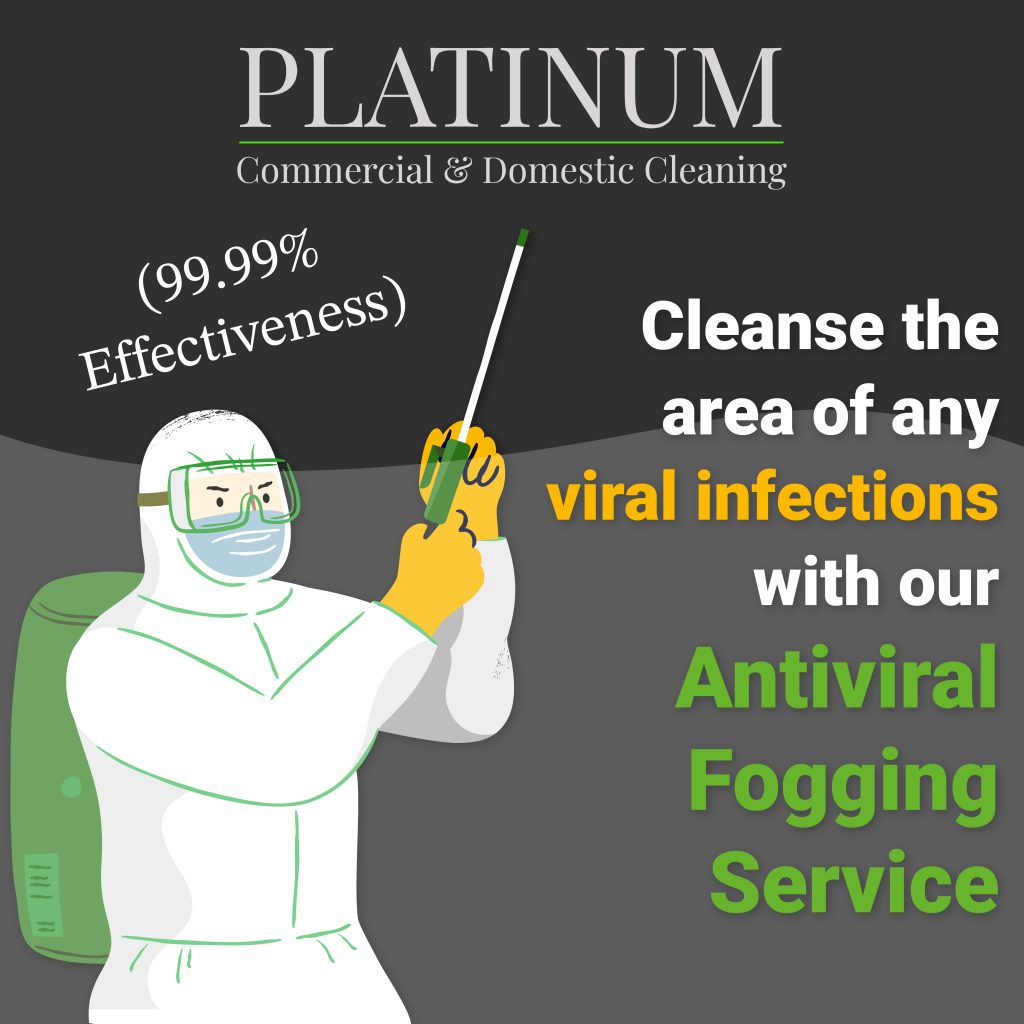 About our Antiviral Fogging Service
Cleanse the area of any viral infections, including up to 99.99% effectiveness against COVID-19, with Platinum's Antiviral Fogging service.
We will make sure your entire space is completely cleaned of all potential contaminants and is freshly revitalized with our Antiviral Fogging service.
We offer a wide range of excellent services other than Antiviral Fogging too! including carpet, oven, bathroom deep cleans, and much more!
For more information or to book a clean, visit: https://platinumcleaning.services/contact/